SeaView Apartments by Susi & Sofia
Enjoy Patmos - the beautiful island in the middle of the Aegean Sea
We have for your vacation the perfect accommodation:
Very nice apartments with a magnificent sea view - Special offers in the off-season.
If you are planning to spend your holidays in Greece/Dodekanese and you are looking for something special and unique on a small island, Patmos is for sure the right decision for you. With snow white houses, winding streets, picturesque settlements, crystal-clear seas, blue sky, traditional architecture and warm Greek hospitality.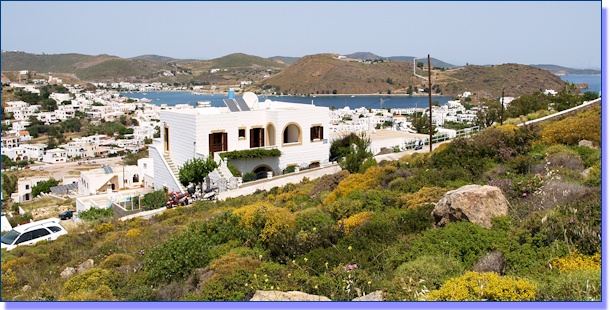 SeaView Apartments are the right accommodation for this unique island.
Patmos is the northest island of the Dodekanese, on the Eastern side of the Aegean Sea, between Ikaria, Samos and Leros. Patmos has three towns . The pleasant, modern port of Skala is the largest town. Chora is the capital of the island. A medieval settlement tightly embracing the 11 th. Century Monastery from St. John the Theologian. Kampos the smallest town, is actually the agricultural area of Patmos. In all three towns you will find charming restaurants and snackbars with wonderful Greek disches and homemade specialities.
We invite you to spend a pleasant summer, filled with unforgettable memories, warm friendship and the well known Greek hospitality.
Visit us! You will not regret it!